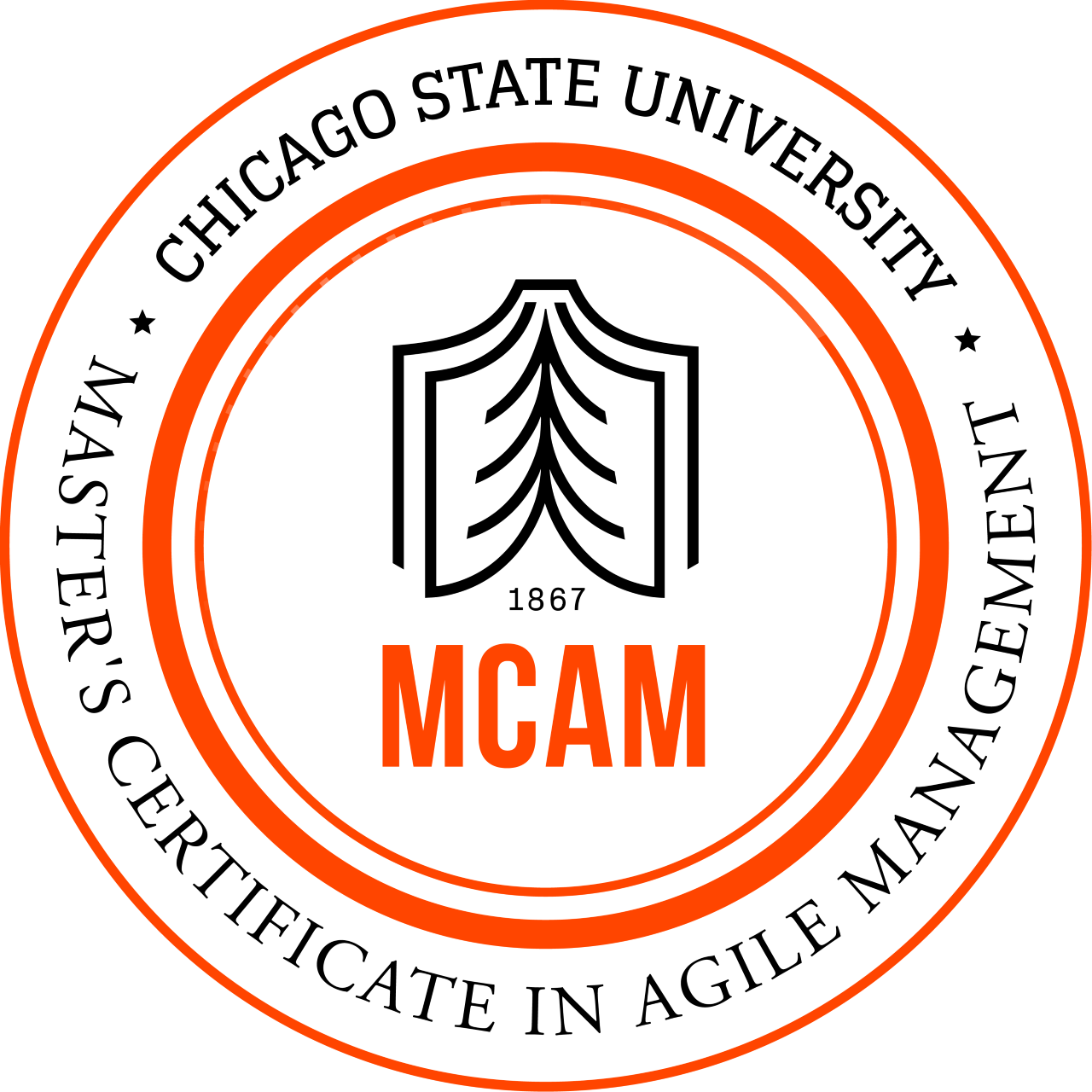 What is a Master's Certificate in Agile Management?
The Master's Certificate in Agile Management (MCAM) is the World's First and Only training program in the Agile Field. The MCAM graduates have undergone and completed rigorous training program comprising of following five courses (total of 75 hours of Live In-Person or Live Online training):
Certified Agile Coach (CAC)
Certified Agile Facilitator (CAF)
Certified Enterprise Agility Coach (CEAC)
Certified Agile Transformation Coach (CATC)
Certified DevOps Transformation Coach (CDTC)
Organizational benefits of a Master's Certificate in Agile Management (MCAM)
Like all other hyper-growth trends in the IT industry, the adoption of Agile is not immune to potential misunderstandings and misconceptions. Besides relevant tooling and technology, Agile predominantly entails a cultural shift towards a new mindset, behaviors, a new organization, and a new way of working.
Agile Coaches and Agile Leaders with MCAM qualification within organizations make remarkable contributions within their organizations in terms of advocating and demonstrating benefits of Agile, helping management and stakeholders with preparing for the associated change as a result of Agile adoption, educating management and stakeholders with culture and structural changes necessary as a result of agile adoption, laying out the road-map for agile transformation, and tracking the sustained transition and transformation to Agile.
Compensation
Agile Coaches and Agile Leaders with a Master's Certificate in Agile Management (MCAM) can earn between $125/Hour to $250/Hour ($237,500 to $475,000 annually) if they work on a contract basis. For full time employees, earnings between $135,000 and $300,000 per year with benefits is prevalent within the US. Demand for these Agile Leaders is expected to rise much faster than other IT roles and even other Coaching roles. Experience, training and certifications, location, and industry are several factors that would impact expected earnings of Agile Coaches.
MCAM graduates do work in one or more of the following roles:
Senior Enterprise Transformation Coach
Agile Transformation Leader
Director of Agile Transformation
Vice President – Agile Transformation
Enterprise Agile Coach
Agile Leader
Enterprise DevOps Coach
Past Participants
Past participants of our Agile training program came from a variety of industries, including healthcare, banking, finance, credit card issuers, retail, oil and gas, manufacturing, distribution, transportation, communication and internet, energy, computer manufacturers, consulting firms, credit bureaus, network manufacturers, software, hardware, government organizations, satellite manufacturers, credit unions, and oil refineries to name several. Here are few of the 140+ organizations that our past participants represented:
Walmart, Kroger, Target, Accenture, USAA, Shell, ExxonMobil, Citibank, Master Card, Visa, Duke Energy, Bank of America, IBM, FedEx, Aetna, Anthem, CVS, Walgreens, Tesla, Verizon, Infosys, Wells Fargo, Bank of America, CapitalOne, USPS, US Bank, Blackrock, CBRE, TD Ameritrade, Wipro, Micron, Fannie Mae, Freddie Mac, Discover, Chevron, Ford, HP, Allstate, State Farm, Desjardins, Petrobras, Enterprise, US Coast Guard, US Department of State, UHG, FDA, SAIC, BCBS, HCSC, PepsiCo, and Dell.
Training opportunities for MCAM Graduates
We at Chicago State University offer several career enhancing training programs for MCAM Graduates. MCAM Graduates can pursue to attend one or more of the following training offered by us:
Certified Agile Leadership Professional (CALP)
Certified Business Agility Coach (CBAC)
Certified Agile Change Practitioner (CACP)
MCAM Graduates can earn an Advanced Master's Certificate in Agile Management (AMCAM) by completing all three training programs. Both the Master's Certificate in Agile Management (MCAM) and the Advanced Master's Certificate in Agile Management (AMCAM) are the first and only such programs in the world!
Master's Certificate in Agile Management (MCAM)
Verification:
Name: Samuel Eid Safwat
Completion Date: September 9, 2020
Total Training Hours: 75
Certificate Number: ry-50o-7x8p-bilt6
Skills:
Agile Team Coaching
Agile Team Facilitation
Enterprise Agility Coaching
Agile Transformation Coaching
DevOps Transformation Coaching
Digital Transformation
Enterprise Agile Adoption and Implementation
Culture and Mindset Transformation
Servant Leadership
Change Management
Lifelong Learning
Being Agile
Growth Mindset
Certificate Earning Criteria:
Attendance in the following five training courses

Certified Agile Coach (CAC)
Certified Agile Facilitator (CAF)
Certified Enterprise Agility Coach (CEAC)
Certified Agile Transformation Coach (CATC)
Certified DevOps Transformation Coach (CDTC)
Active participation in the following five training courses – Group Activities, Quizzes, Group Discussions, Q & A, Comments, etc.

Certified Agile Coach (CAC)
Certified Agile Facilitator (CAF)
Certified Enterprise Agility Coach (CEAC)
Certified Agile Transformation Coach (CATC)
Certified DevOps Transformation Coach (CDTC)
CEUs Eligibility:
Each of the five courses will enable participants to earn following CEUs (subjected to maximum as determined by respective Institutions – PMI, Scrum Alliance, and IIBA):

PDUs from PMI – 15 [PMP, PgMP, PfMP, ACP, and PBA certifications]
SEUs from Scrum Alliance – 15 [CSP-SM, CSP-PO, CSM, CSPO certifications]
CDUs from IIBA's – 15 [CCBA and CBAP certifications]
Contact Information:
Phone: (800) 417-4940
Email: info@agility4all.com
Corporate Training Inquiry:
training@agility4all.com