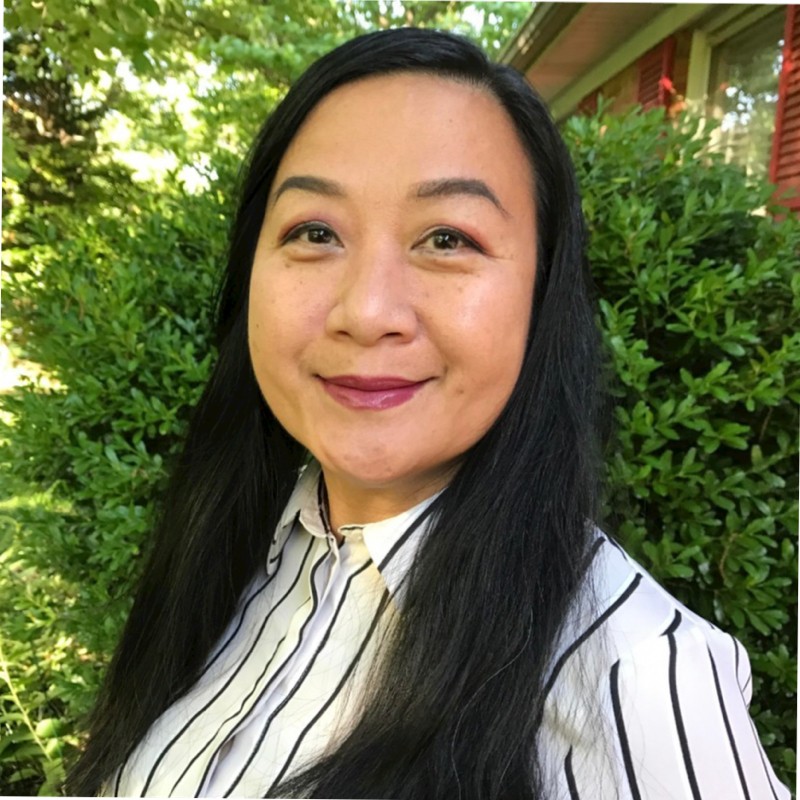 Trainer
Elizabeth Thakkar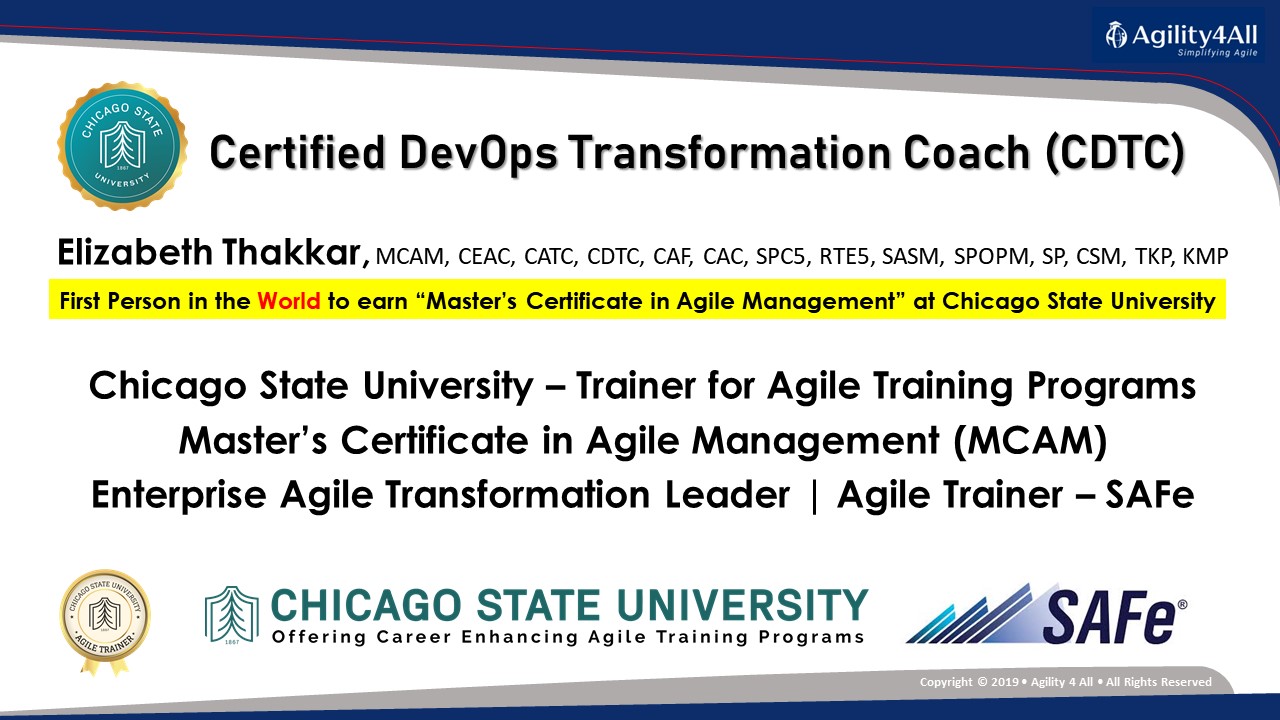 One-of-a-kind training focusing on

understanding the DevOps competencies needed to accelerate time-to-market by improving the flow of value through the Continuous Delivery Pipeline from idea to operational solution.

Highly interactive training program that makes ample use of discussions, group activities, and real-life scenarios and challenges to enhance participants' learning experience.

Learn skills necessary to have a successful and sustainable DevOps transformation.

Learn about Continuous Exploration (CE), Continuous Integration (CI), Continuous Deployment (CD), and  Release on Demand to equip agilists and leaders to have smoother DevOps transformation.
Trainer led Remote Live Online Training Class 

Tips for successful Agile Career / Business

Chicago State University (CSU) Certification
Continuing Education Units (CEUs)
Upcoming Training ClassesFeb 13 – Feb 14 | Saturday and Sunday | Total Sessions – 2 | 9:00 AM – 5:00 PM US Central Time  Register Here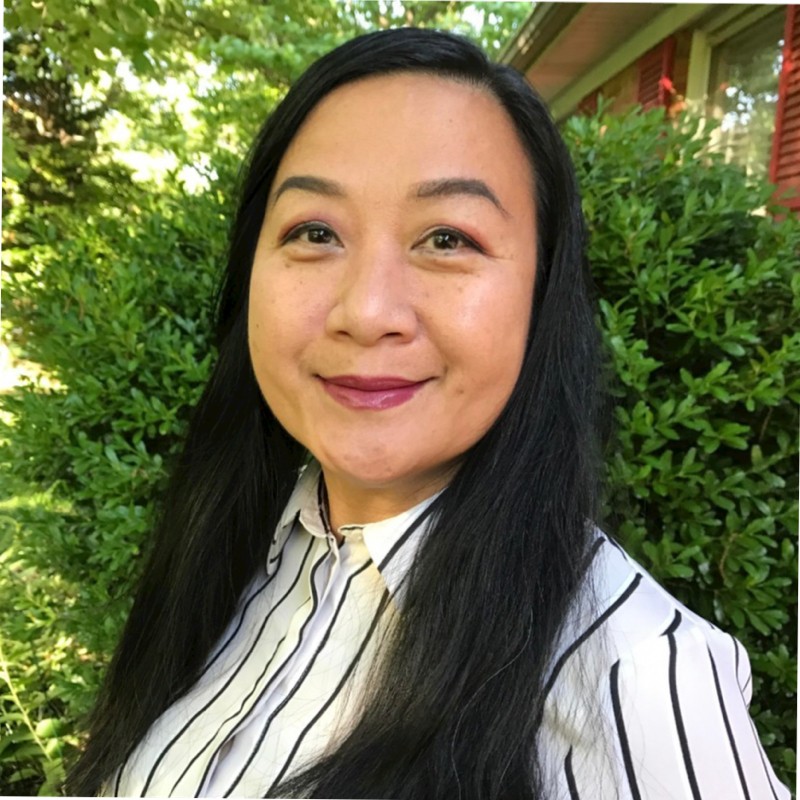 Elizabeth Thakkar has trained 600+ professionals in Agile Fundamentals; various Agile/Scaled Agile methods – Scrum, Kanban, XP, and SAFe; Agile Coaching and Facilitation; Enterprise Coaching and Agile Transformation, and DevOps Transformation. She has provided Agile consulting services for Walmart, Bank of America, Freddie Mac and several large Canadian Corporations such as Bell Canada, CIBC, and Bank of Montreal. She is first Professional in the WORLD to receive World's first and only "Master's Certificate in Agile Management" at Chicago State University (CSU). She leads and manages two Agile Meetup Groups – Agility For All – Charlotte and Agility For All NOVA. She speaks regularly at various meetups on Agile Topics. She is world's first recipient of Master's Certificate in Agile Management (MCAM) from Chicago State University – World's First and Only Program!