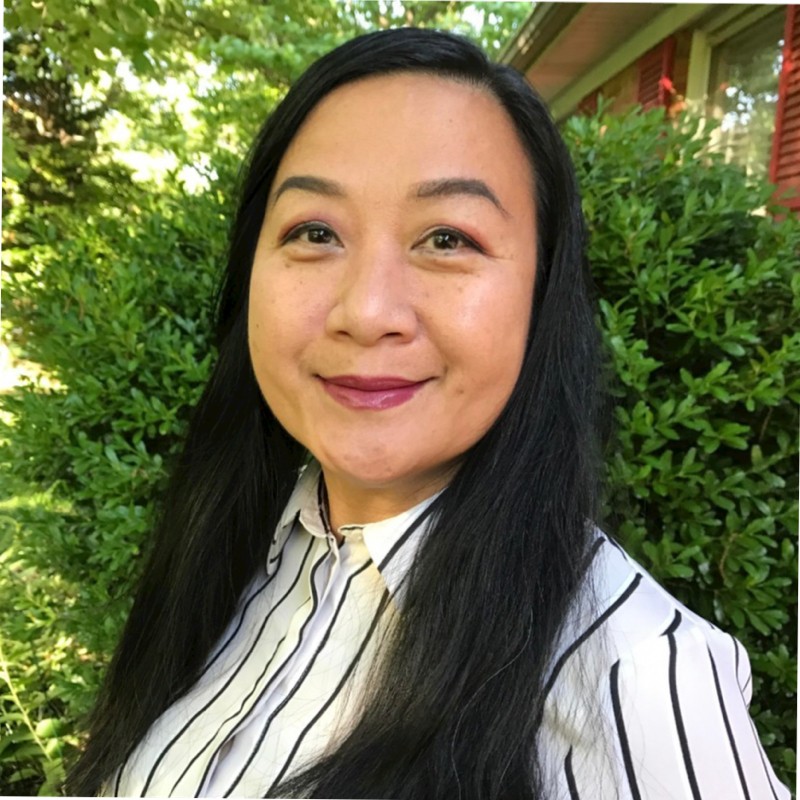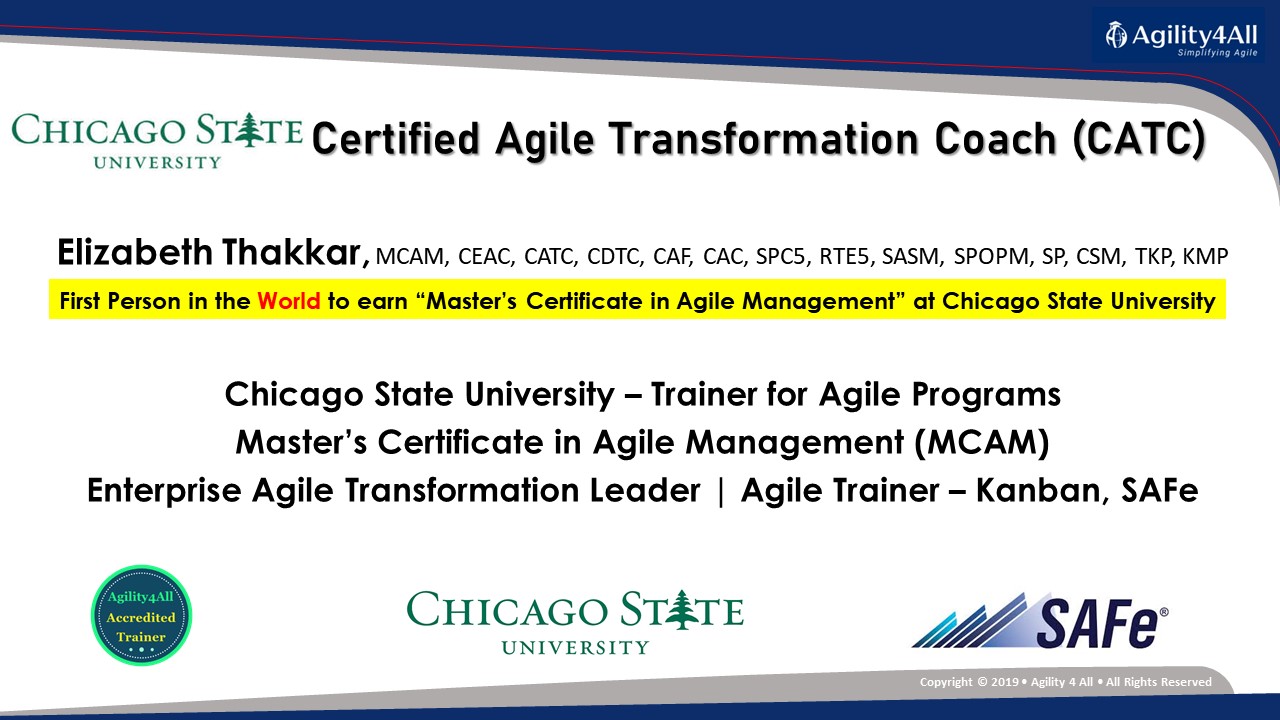 One-of-a-kind training focusing on factors/traits/skillsets
necessary to accomplishing Enterprise-wide Agile Transformation.

Highly interactive training program that makes ample use of discussions, group activities, and real-life scenarios and challenges to enhance participants' learning experience.

Guiding teams and organizations to achieve sustained Agile Transformation.

Learn about transformation, agility, culture, structure and leadership and how it relates to successful Agile Transformation.
Trainer led Remote Live Online Training Class 

Tips for successful Agile Career / Business

Chicago State University (CSU) Certification
Continuing Education Units (CEUs)
Sept 7 – Sept 28 | Tues, Wed, Thurs | Total Sessions – 10 | 7:30 PM – 9:00 PM US Central Time  Register Here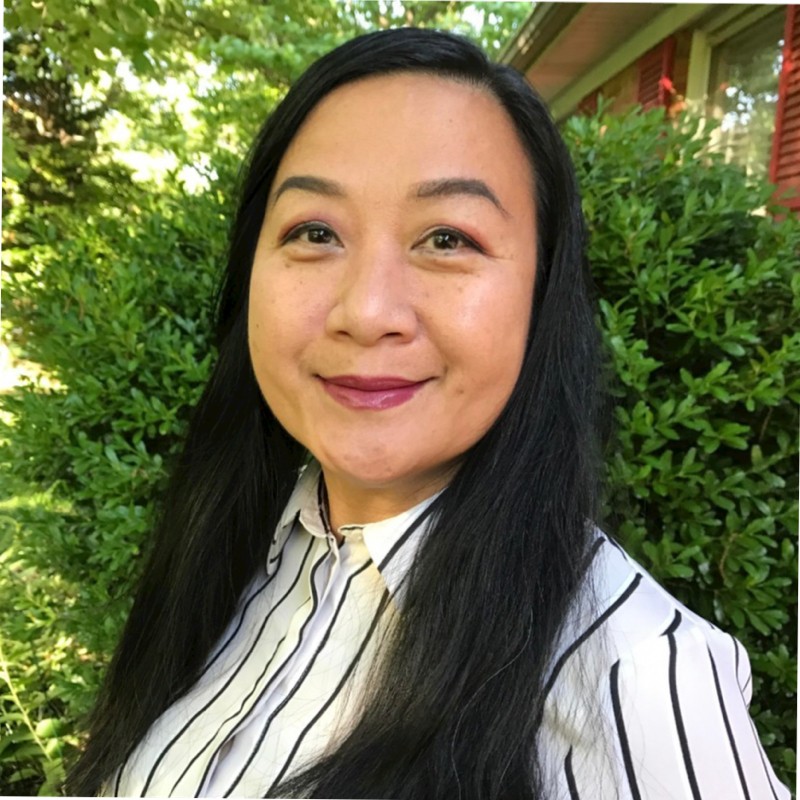 Elizabeth Thakkar has trained 750+ professionals in Agile Fundamentals; various Agile/Scaled Agile methods – Scrum, Kanban, XP, and SAFe; Agile Coaching and Facilitation; Enterprise Coaching and Agile Transformation, and DevOps Transformation. She has provided Agile consulting services for Walmart, Bank of America, Freddie Mac and several large Canadian Corporations such as Bell Canada, CIBC, and Bank of Montreal. She is first Professional in the WORLD to receive World's first and only "Master's Certificate in Agile Management (MCAM)" and "Advanced Certificate in Agile Management (AMCAM)" from Chicago State University (CSU). She leads and manages two Agile Meetup Groups – Agility For All – Charlotte and Agility For All NOVA. She speaks regularly at various meetups on Agile Topics.