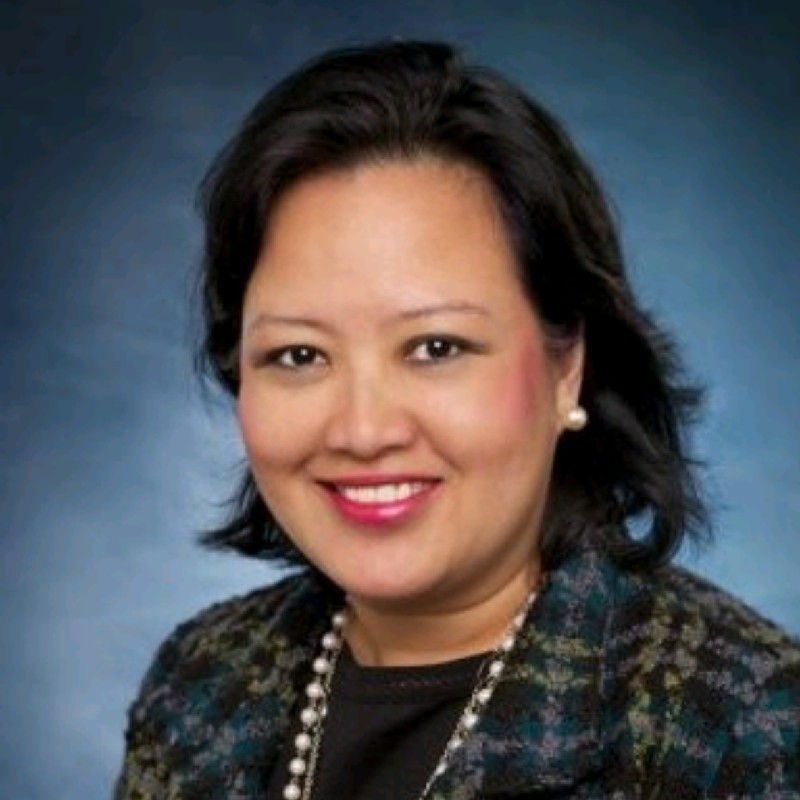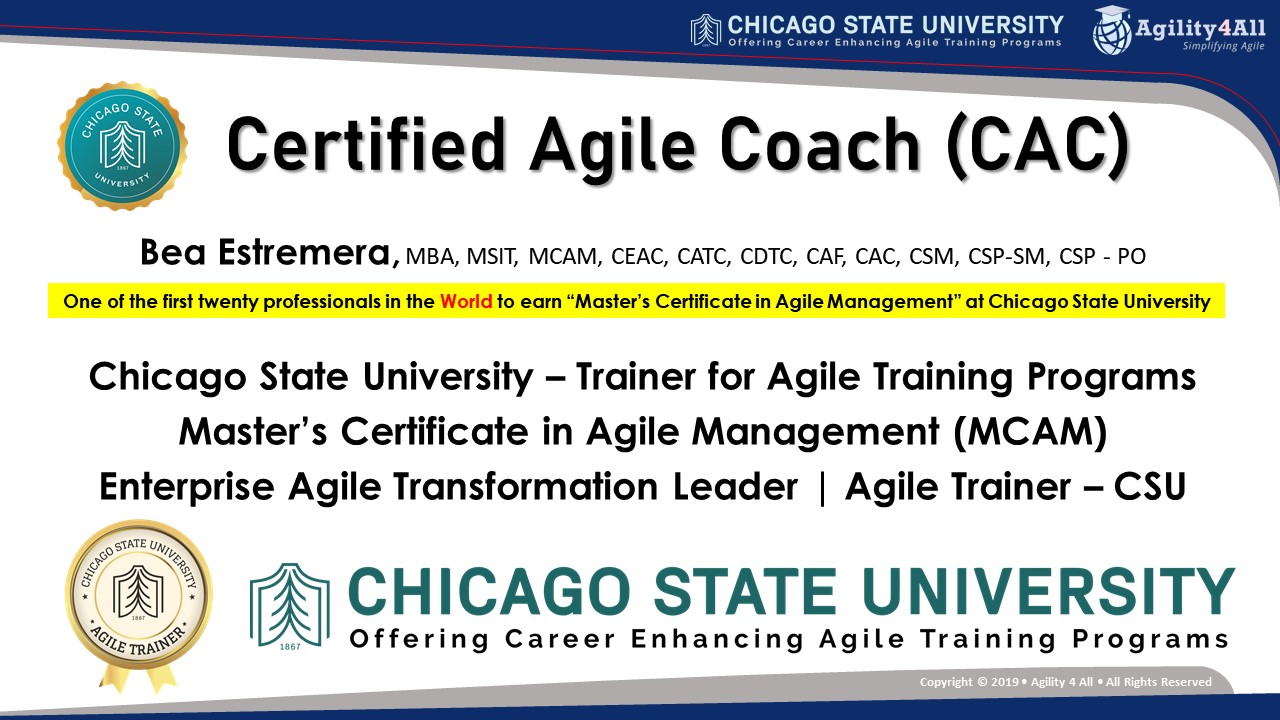 One-of-a-kind training focusing on "being agile" and "doing agile" of Agile Coaching

Highly interactive training program that makes ample use of discussions, group activities, and real-life scenarios and challenges to enhance participants' learning experience

Learn soft skills necessary to be an effective Agile Coach

Learn to turn Agile Teams into High Performance Teams by utilizing Agile Coaching techniques

Guiding teams and organizations to simplify their agile journey and achieve true agility
Trainer led Remote Live Online Training Class 

Tips for successful Agile Career / Business

Chicago State University (CSU) Certification
Continuing Education Units (CEUs)
Upcoming Training Classes
May 22 – 23 | Saturday and Sunday | Total Sessions – 2 | 9:00 AM – 5:00 PM US Central Time Register Here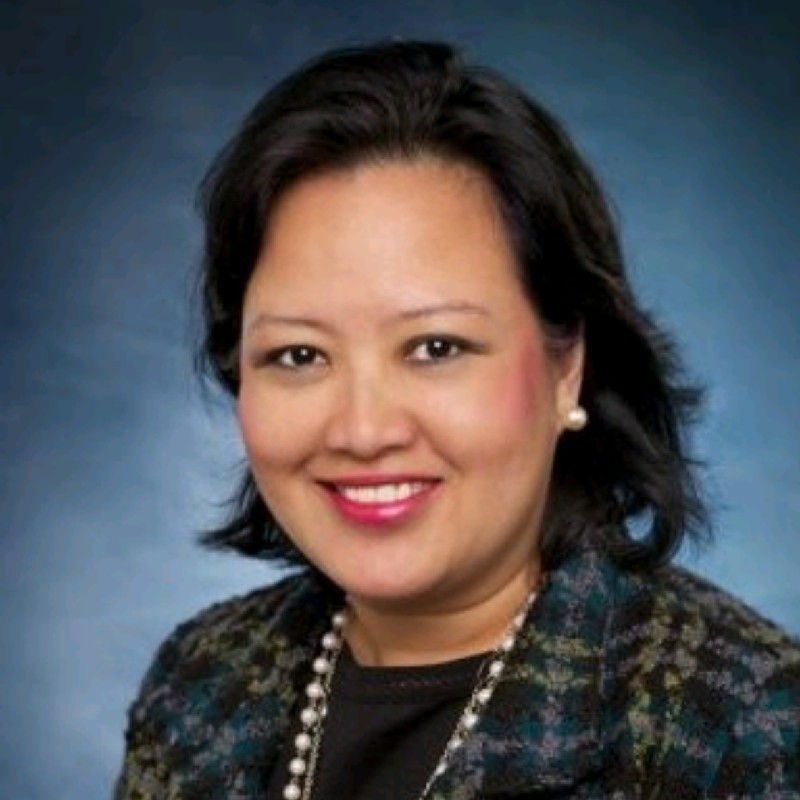 Bea Estremera

has trained dozens of professionals in Agile Fundamentals; various Agile/Scaled Agile methods – Scrum, Kanban, XP, and SAFe; Agile Coaching and Facilitation; Enterprise Coaching and Agile Transformation, and DevOps Transformation.

Bea is an accomplished and experienced Agile Coach and Mentor, Scrum Master, and Product Owner with SME in all aspects of Agile, Leadership, Transformation, and DevOps. She had proven success in leading large scale Agile initiatives at various clients in Custom House Brokerage, Logistics, Transportation, Insurance, and IT sectors.Bea coaches, mentors, trains, and facilitates individuals, teams, managers, and executives engaged in large-scale Agile transformations.

Bea

earned MBA and MSIT degrees. She is also one of the first 20 graduates of "Master's Certificate in Agile Management (MCAM)" program from Chicago State University! This MCAM program is World's First and Only program of its kind in Agile field!

She speaks regularly at various meetups on Agile Topics.