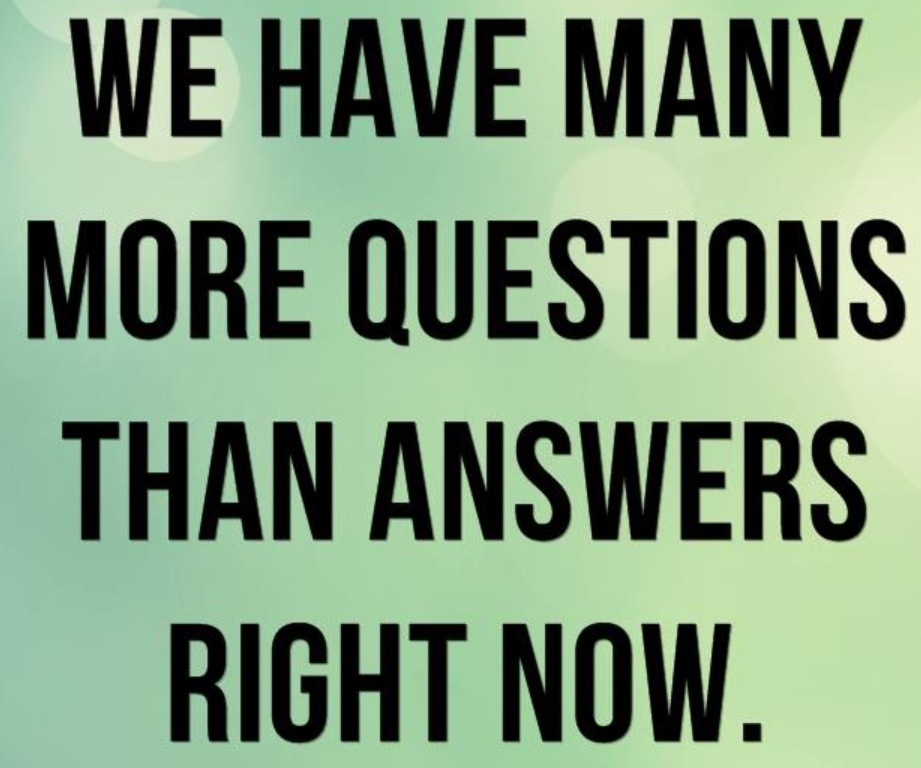 Agile Implementation – More Questions than Answers by: Shailesh Thakkar
Many Agile practitioners can agree that the Agile mindset is not that difficult to understand. Agile methods/frameworks and scaled agile frameworks are also easy to learn and adopt. What about agile tools? Might be hard at first, but trivial once we get the hang of it. Despite all of this, we still have so many questions before, during, and to some extent, after agile implementation. Here are some of the questions you may come across or you may have:  
Are we there yet?
Why should I use Scrum (or any other method..)? 
Why are we not completing the BRD (Business Requirement Documents) before we start the project? 
We are the leader (Number #1) in our Industry…. What's next for us? Why should we change our approach and adopt Agile?
The requirements for my projects/initiatives are fixed and very little change is expected. Am I still going to benefit from Agile?
Agile requires a different culture and mindset. Are we in the position to make a dent in the existing culture and mindset? 
Are we supportive of change in the organization? 
How do we overcome resistance to Agile? 
How can we get buy-in from middle managers? 
How can we align all our partners, vendors, third party delivery organizations to adopt and align Agile in a uniform way? 
How long would it take for us to be 100% Agile? 
What are the consequences if we don't adopt Agile? 
How can we satisfy our audit requirements? 
We are in a highly regulated environment. Can we still adopt Agile? 
Do we have necessary funding to carry over Agile adoption for several years? 
Would we get stakeholders' and sponsors' continuous participation and encouragement? 
What are we going to do with professionals who are resistant to Agile? 
Should we get rid of the Waterfall method?
Questions like these are just the beginning. The answers and the rationale behind these answers are necessary. It is likely that these answers would reveal to us what is necessary, whether we are moving in the right direction, do we need some degree of shift, etc.
What questions do you have? I would be very keen and eager to hear your thoughts.  
It is my intent to address these and other questions in the form of either meetup topics and/or articles. Stay tuned! 
---
Shailesh Thakkar has trained 4,000+ professionals in Agile Fundamentals; various Agile/Scaled Agile methods – Scrum, Kanban, XP, and SAFe; Agile Coaching and Facilitation; Enterprise Coaching and Agile Transformation, DevOps Transformation, Agile Leadership, Business Agility, Agile Change Management, Servant Leadership, and Emotional Intelligence . He has provided Agile coaching and consulting services for Walmart, Allstate, ExxonMobil, Medline, Bank of America, AIG, Deloitte, UST Global, and other mid-sized organizations.
He is a creator and trainer of the World's first and only:
"Master's Certificate in Agile Management" (MCAM) from Chicago State University (CSU) – 75 hours of training
"Advanced Certificate in Agile Management" (AMCAM) from Chicago State University (CSU) – 150 hours of training
"Expert Certificate in Agile Management (ECAM) from Chicago State University (CSU) – 225 hours of extensive training  
Shailesh earned his MS in Project Management from the George Washington University (GWU). He is also a Professional Certified Coach (PCC) and a Board Certified Coach (BCC). He is a recipient of more than 225+ certificates in wide-ranging fields. 
Shailesh is a Vice President and Chief Agilist at Agility4All, Inc – An agile training, coaching, and consulting company.